A JAPANESE INTERN IN SINGAPORE-WEEKLY DIARY
Week1 / Week2 / Week3 / Week4 / Week5
HELLO FROM SINGAPORE!!
Quick introduction of myself:
Hi, I am a Japanese university student whose major is in international relationships, and currently I am doing my internship in Singapore.
I am 20 years old. A quit typical Japanese university student I guess. My hobbies are to read books, cook, and take photos (have a SLR camera).
*All the photos used in this diary are taken by me, hope you enjoy my photos as well.
I also enjoy playing sports such as tennis, badminton, and etc..
I am glad to have this opportunity to share my life in Singapore.
Here I am planning to update my diary weekly ?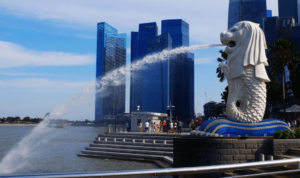 Hope you get some ideas about how internship in Singapore is like!
WEEK 1:
This is my first time to share my diary. Not sure yet what it will be like…
Anyways, here we go! My experiences in Singapore.
First thing's first. I would like to brief you about my job scope as an intern.
My duties as an intern is to support Recruitment team and also Marketing team. The company I work in is a Singaporean company, so every day I need to speak and write in English. However, as English is my second language and I am still leaning it, many times I face with difficulties. Before I decided to participate in this internship program, I felt my skills are not enough to work overseas because I was not confident to express my feelings in English.
I think some of you who are considering to take internship opportunities in foreign country feel the same way as me, but I started to think what if I could enjoy the feeling of challenges and overcoming obstacles. When I was not sure of what to do, I found this quote by Bill Bryson.
"I can't think of anything that excites a greater sense of childlike wonder than to be in a country where you are ignorant of almost everything. Suddenly you are five years old again. You can't read anything, you have only the most rudimentary sense of how things work, you can't even reliably cross a street without endangering your life. Your whole existence becomes a series of interesting guesses".
Bill Bryson Quote source: http://www.quotery.com/quotes/but-thats-the-glory-of-foreign-travel-as-far-as/
This quote inspired me a lot!! ,so I wanted to share with you. Reading quotes is one of my life-hacks to motivate myself. Studying language can be boring sometimes, but it will be fun if you find something you enjoy.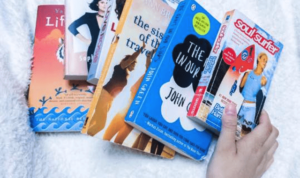 For me, it is reading books and quotes, but maybe for you, finding my grammatical mistakes in this diary can also improve your English skills! haha
Btw.. Last weekend, I went to Garden by the Bay for the first time!! I am not the kind of girl who likes flowers and goes to garden often. Actually, I had never been to any botanical garden before…  This one, however, totally changed my image of garden. I had heard that the place is one of the must-go in Singapore, but it was out of my expectation.
The garden was so huge and had many things to see.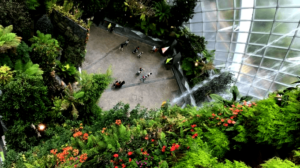 They are monthly having some events. When I went there, there were tulips all over as there was tulip festival.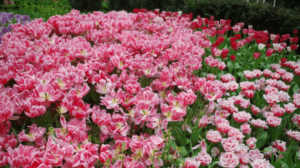 So cute ~ There also was exhibition of Vincent Van Gogh!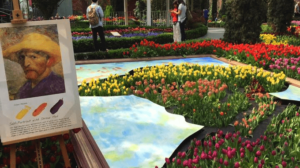 How amazing it is! Some of his masterpieces are arranged with Tulips!
Calendar of Event [Garden by the Bay] : http://www.gardensbythebay.com.sg/en/whats-on/calendar-of-events.June.2017.html
Singapore got lots of places to explore..